WELCOME
Sunchill AS was established in 2016 with the intention to develop sustainable systems as the world is struggling to find another form of Energy, in order to reduce the outlet of air pollution
NEWS 22.07.2017
Our first pilot Solar Project is Complete. With good help from Innovasjon Norge, The system was developed in Our main Office in Stavanger, and installed in a villa in Spain. It is a small unit contaniing 3 solar vacum panels. The energy production is 4,3 kW output. Heat is stored in a 500L tank, and output goes to radiaors, hot potable water, and underfloor heating. System is producing well. This size will be ideal for small appartments or villas. The system can be of any size.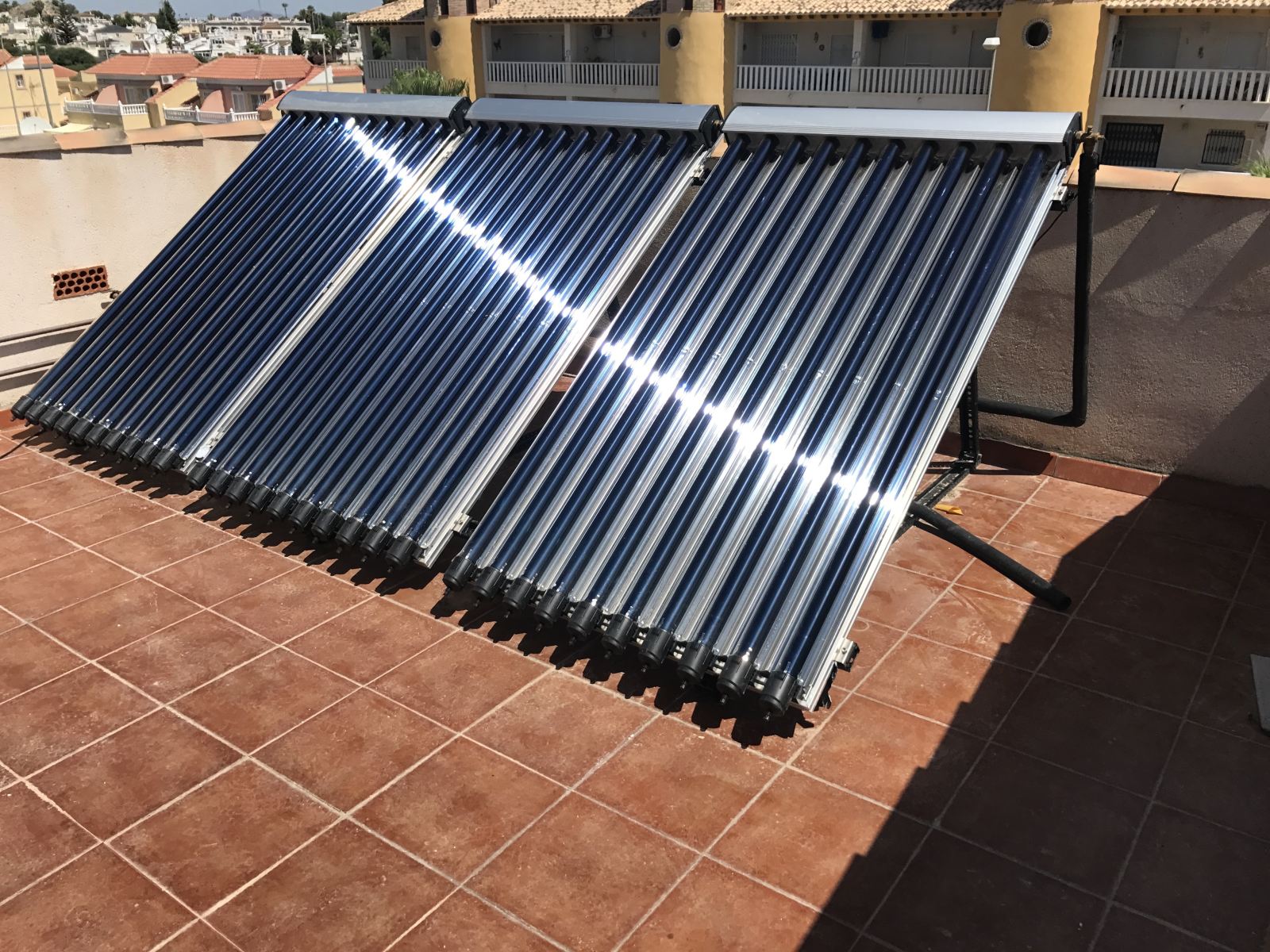 Our main focus will be to reduce the outlet from households and industry buildings by replacing the fossil fumes with clean solar energy. A development of a absorption cooler is being part of a complete sun-driven heating and cooling plant made for the average house hold.
The experience in the heat and cooling transport will be used to develop new systems in a growing industry of Solar Energy. The idea is to export products from Norway to EU countries with the latest technology within heat driven systems.
Sunchill AS business up to date is supply of HVAC systems and knowledge in the Norwegian Offshore market. Founder have many years of experience within the HVAC business, both with ventilation, and water heating/cooling systems. This business will remain.
The HVAC business and knowledge is close to Energy business and will remain as a core deliverable from Sunchill AS the first coming years.
Our business address:

Office: Auglendsmyrå 8, 4016 Stavanger
Post address: P.O.Box 147, 4086 Hundvåg

Phone 1: +47 917 96 900
Phone 2: +47 908 55 368