Solar Energy
Why would anyone install an energy plant that produces energy for free?
We believe that it speak for itself. The solar panel produces hot water that will be used for heating of water, and in second base, heats the rooms by means of radiators, or under floor heating tubes. Temperatures in such plants will be as high as 95 ⁰C. Some of this heat will be used for the hot potable water, and shunted down to be used for heating of houses. The heat will be stored in to a tank, where the heat is taken out when needed.
There are some basic requirements to be considered to make it work:
1. You need to be able to allocate space for the solar panels to a south phase direction.
2. You will need to allow some space for a technical installation with a heat storage tank
3. You need to arrange for a liquid based heating system
Solar Energy Sample 1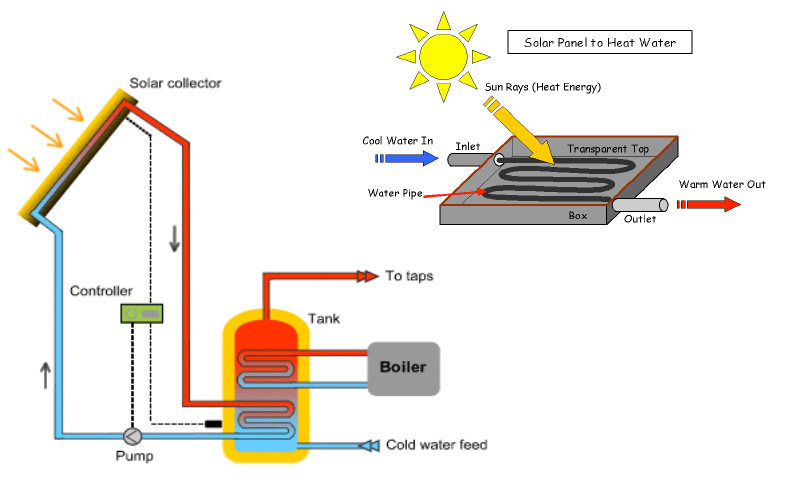 Solar Energy Sample 2